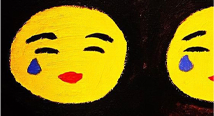 BLUES FOR THE BABES
Blues for the Babes is a raw and reflective portrait of life in a strange, new century. From digital romance and sexual fluidity to scammers and social media influencers, this pop poetry collection captures the vast voices, spirits, and emotions that define contemporary American culture.
ABOUT MARSALIS
Marsalis was born in 1989.  He spent his childhood composing picture epics and giving lectures. 
At the age of 17, he published his first novel, March of the Libertines, and found refuge in club-hopping.  After graduating cum laude from the University of Michigan, Marsalis published works in every literary style and genre.